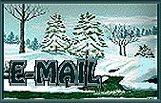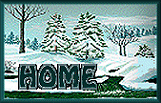 Copyright © 2000 Grace Halabi, All Rights Reserved.


























































































































































































.        

Grow old with me


Two branches on one tree

could it be, that this is our prophecy?


To feel the passion of eternity?


Or is it perhaps God's will

that our love should be still?

As it rises to meet a cloud

unseen, unheard, above the ground...

Cold winds of December...

pierce my skin as I tremble...

New fallen snow...

gives luster to all that lies below...


  Yet, my heart is heavy...

My dark disguise


sends instant tears into my eyes...


But God is kind, as He is wise...

           We fall, we rise.....

           from impious earth to heavenly skies..


   Perhaps one day, by a fire, we sit


   and open this treasure chest we proudly


                     built...

           perhaps one day we tell a story...


   of love, faith and divine glory...

          How fortunate we would be indeed..

          to reap, to sow.. to nurture this seed..    seed...

          Until then, let us gently walk this earth...

          with grace, ardor and boundless mirth..